Scholarships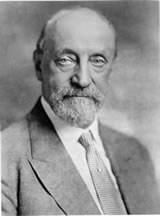 "
Many of the significant bridges in the United States are the result of a singular vision. The names Eads, Roebling, Modjeski, Strauss, and Ammann are immediately recognisable and synonymous with their achievements. Each of these designers has made an invaluable contribution to our understanding of bridges as well as additions to the portfolio of bridges unique to the United States. Most impressive is their confidence and ability to explore the unknown - while often producing some of the most visually and physically spectacular structures in this country...
" (Bridge Design & Engineering Portal:
www.bridgeweb.com
).
To honor the outstanding accomplishments of Ralph Modjeski, the Polish American Engineers Association has established the Ralph Modjeski Scholarship Fund. This scholarship fund is maintained by voluntary contributions.
Who is eligible?
To apply you must be an engineering or architectural student at 4-year college or university. Graduate engineering or architectural students may also apply. Applicant must be entering a sophomore year when application is submitted. PAEA is a regional organization with membership residing in Midwest. Due to this specific character preference will be given to students with (a) permanent residence address in Illinois and (b) attending colleges or universities in the Midwest region (states of IL, WI, IA, IN, MI, MO and OH only). Applicants must demonstrate excellent academic achievements as well as demonstrated commitment to engineering.
When to apply?
Applications must be submitted by
May 30th
(Post Office stamp).
What to submit?
Application
Official transcript
Two hundreds words letter describing the student's short and long term goals any other information deemed pertinent.
Three written references with addresses and telephone numbers (included in this documentation package, unless university's policy required direct mailing).
Download Application Form
Where to send the application and supporting documents?
Polish-American Engineers Association
c/o Michael Niedzinski
1 Watergate Drive
South Barrington
Illinois 60010, USA
When the awards are announced?
Awards are presented during PAEA meeting in September.
Questions?
Please send an email to:
administration@polishengineers.org